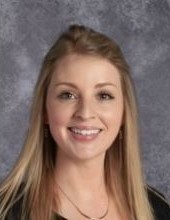 Dear North Bay students, families, staff, and community,
Let me express what an honor it is to be principal at North Bay Elementary- the very same elementary school I attended growing up! I've been at North Bay for the last seven years in various teaching roles and am thrilled to now serve North Bay as our principal. This school, the students, staff, and community hold a special place in my heart.
When I'm not at the school, my time is spent with my family taking advantage of all the incredible opportunities the southern Oregon coast has to offer.
I plan on doing everything I can to make school a welcoming and supportive environment, which includes being available for questions if any arise.
Please do not hesitate to reach out at dcahill@nbend.k12.or.us or 541-756-8351.
Thank you for the opportunity to serve our North Bay community, I look forward to our school year!