Presidents Day. No school on Monday Feb 20th.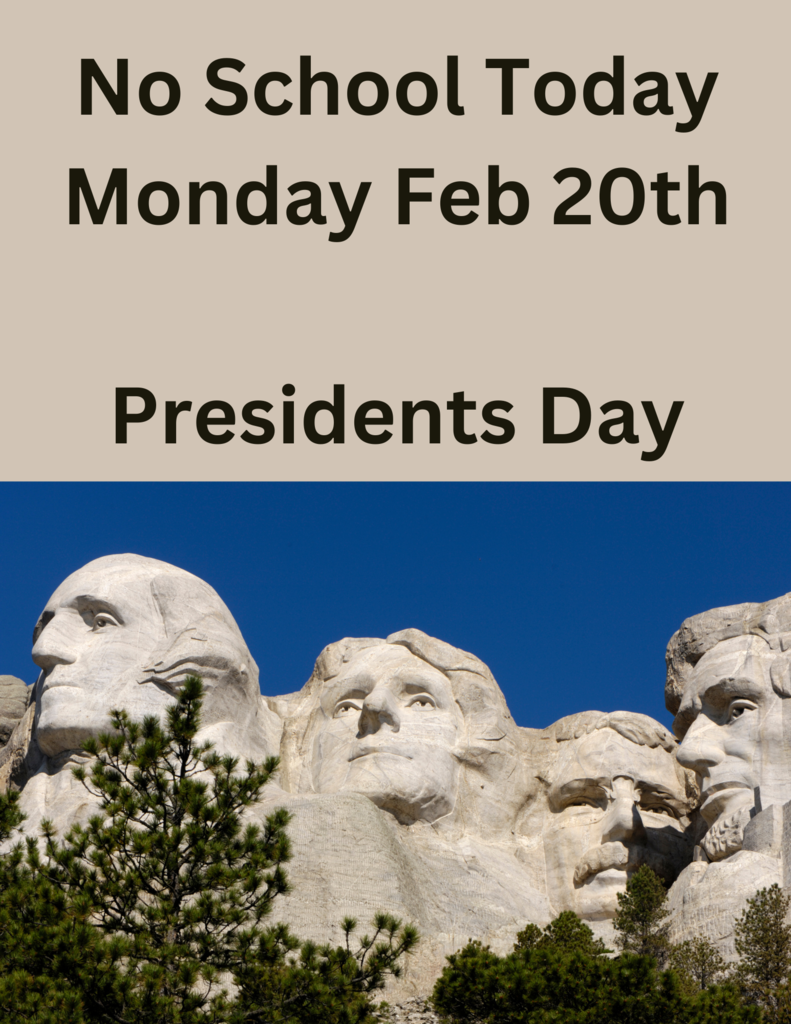 Congratulations to our 2nd Book Blast Treasure Chest winner! Way to go! For those families that still want to participate, hoist your ship's sails and register here:
http://bookblast.booksarefun.com/NorthBendSch97459
. Your adventure awaits! We still have 2 treasure chests to go and our Grand Prize, the IPAD! As for the 3 rewards that ALL participants receive, we'll be passing those out next week! If you'd like to support our school and help all our students have access to more books, please donate here:
https://bit.ly/NorthBendSchls
. Your support truly makes a world of difference in their education!

Our 4th and 5th grade Spring Concert is just around the corner. Please see the photo for details. The details for other grades will be shared closer to the date of the event.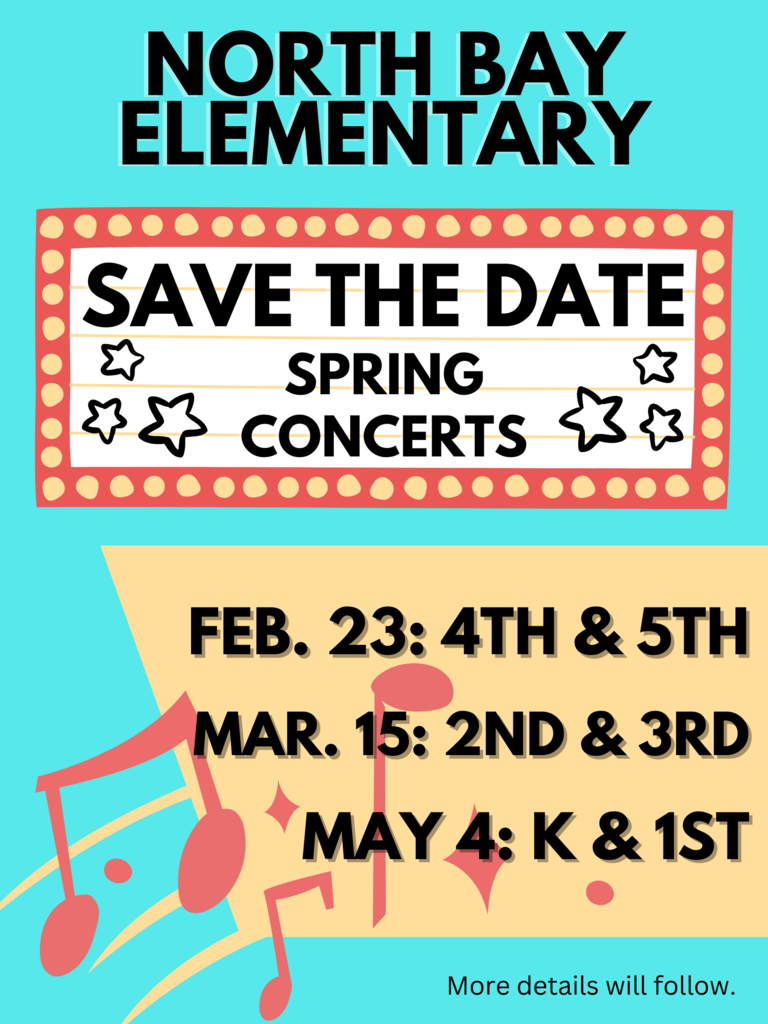 Ahoy, mateys!! The 1st winner of the Book Blast Treasure Chest stuffed with cash has been drawn!! Congratulations! Now, more treasure awaits…. If you haven't yet, register and enter contact info for 10+ people who want to support your pirate's home library:
http://bookblast.booksarefun.com/NorthBendSch97459
. Tomorrow, your pirate could be hauling home the treasure!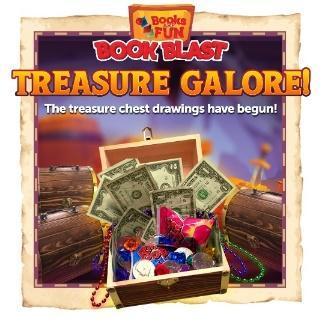 The Book Blast voyage to your student's NEW BOOKS begins today! Please take just a few minutes to check out the Treasure Map. Simply register for the event and enter the contact info for 10+ people to support your little pirate's home library. It's really that easy! After completing those steps, your student will be entered to win one of four Treasure Chests stuffed with cash and prizes, and will receive ALL 3 rewards on the 2nd week of the event! Also, one lucky winner in your school will win an iPad. Start the voyage to earn all 10 exciting new books on the Treasure Map booklist! Your participation can help other students at your child's school build their home libraries, too. Go to
http://bookblast.booksarefun.com/NorthBendSch97459
and unlock your treasure!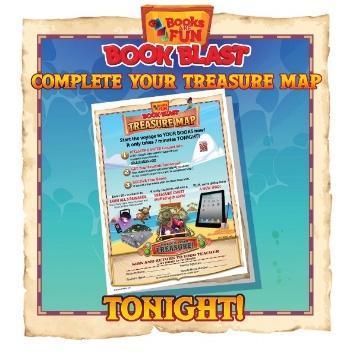 The lost and found will be open after school Friday the 10th & Mon - Wed (Feb. 13th-15th) Click here for more info:
https://5il.co/1p0y6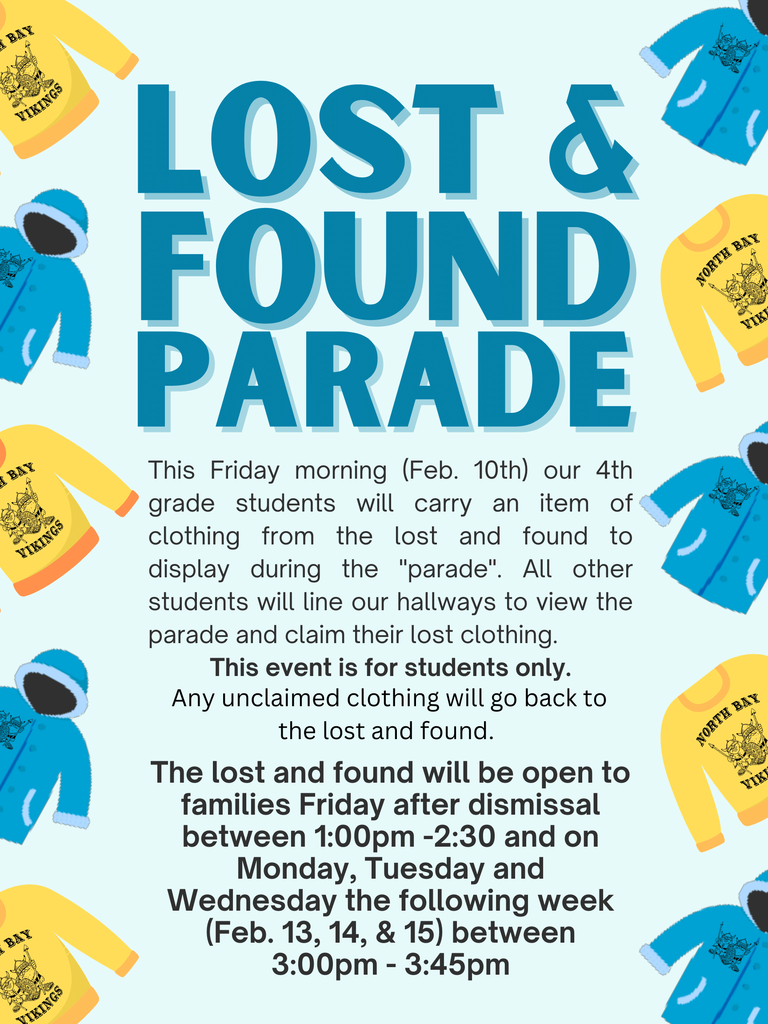 Child not feeling well? Here's a list of which symptoms keep children from coming to school. From our district nurses:
https://5il.co/1p0pm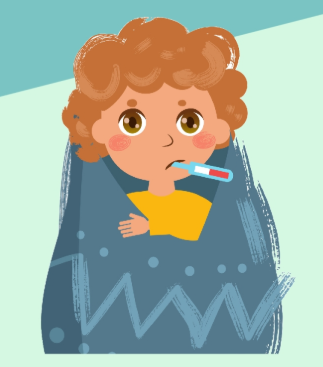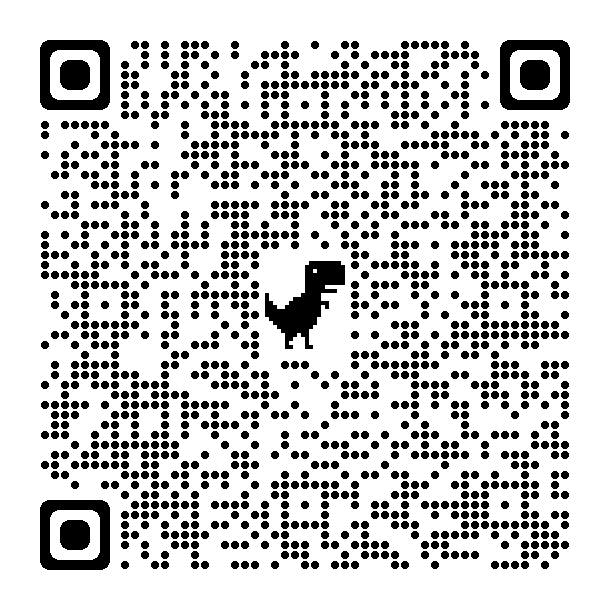 No School for Student Friday February 17, 2023.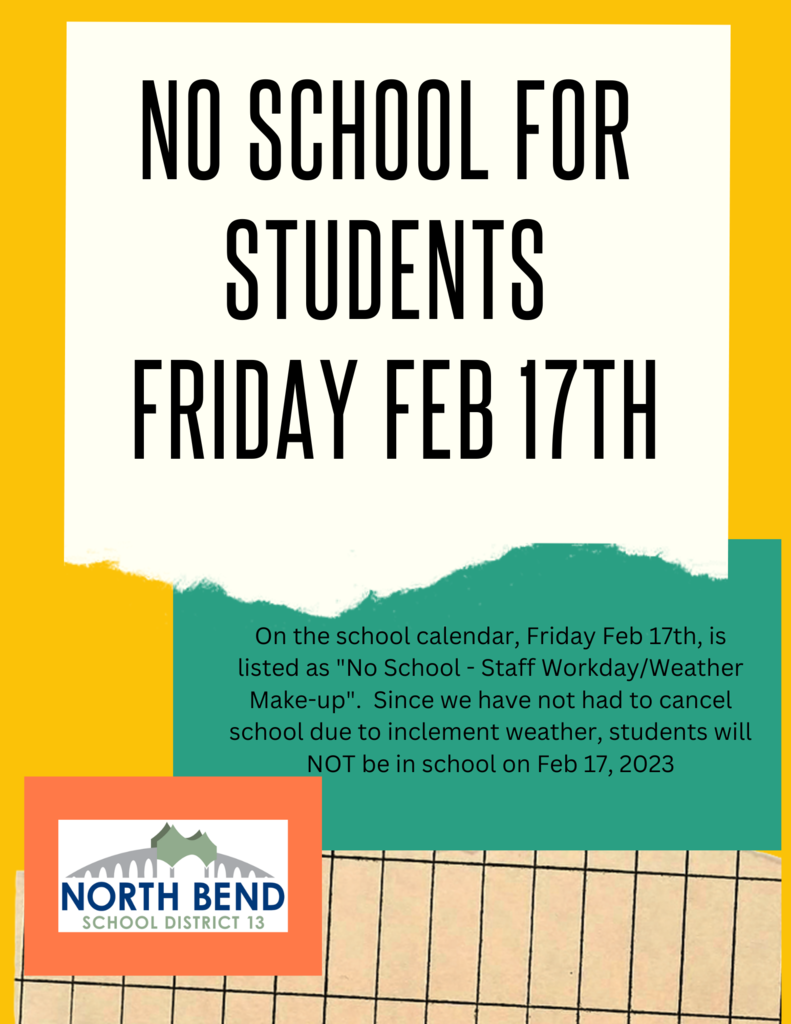 No School for students on Friday February 17, 2023.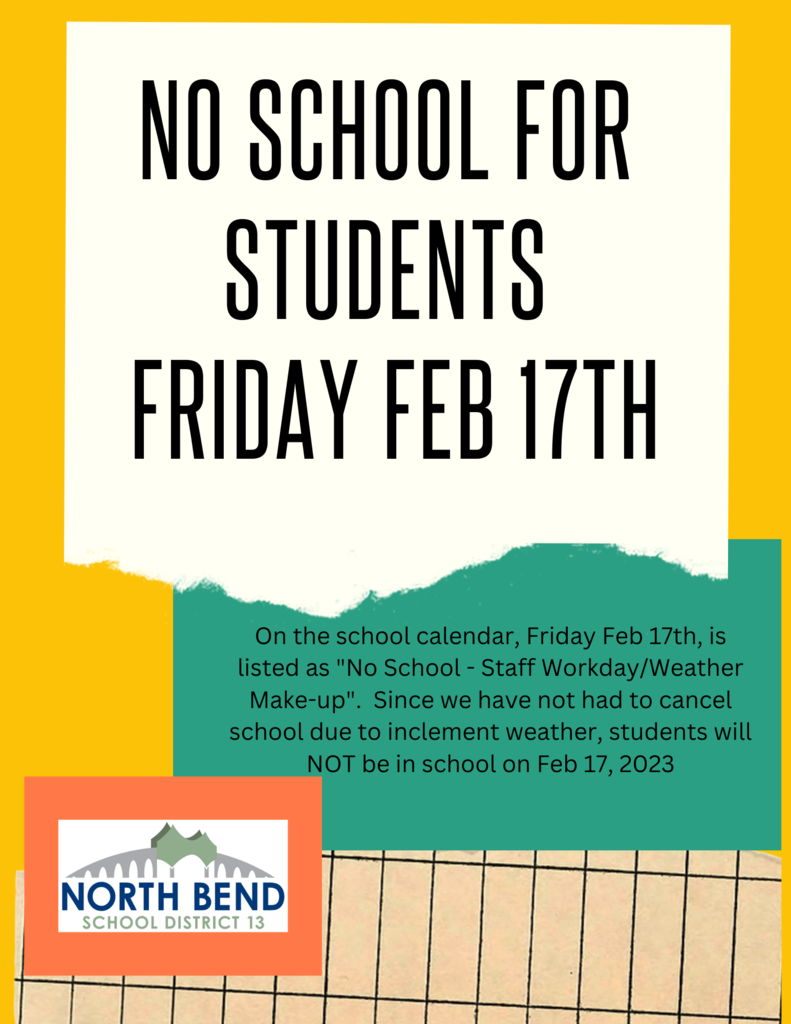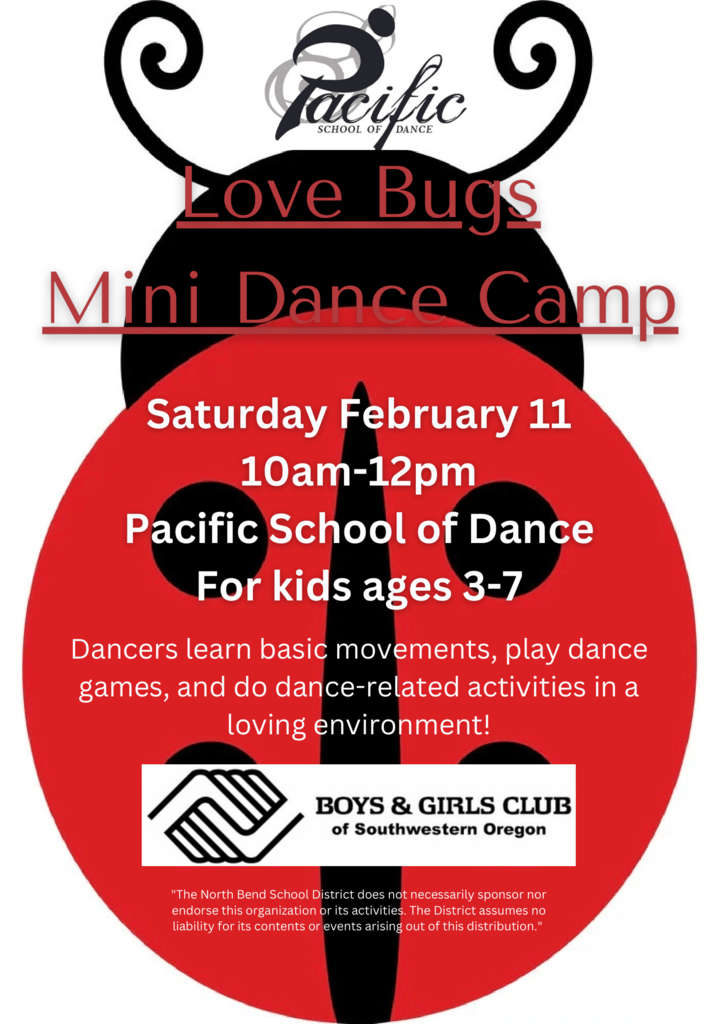 No School for students on Friday Feb 17, 2023.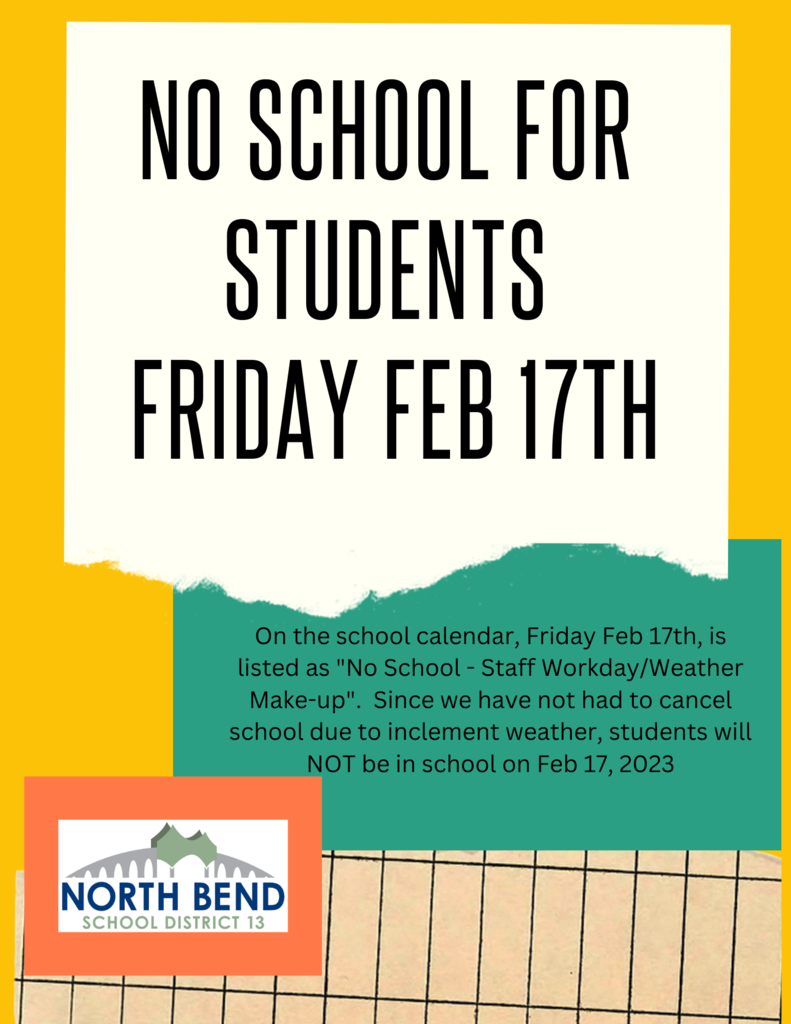 Save the date!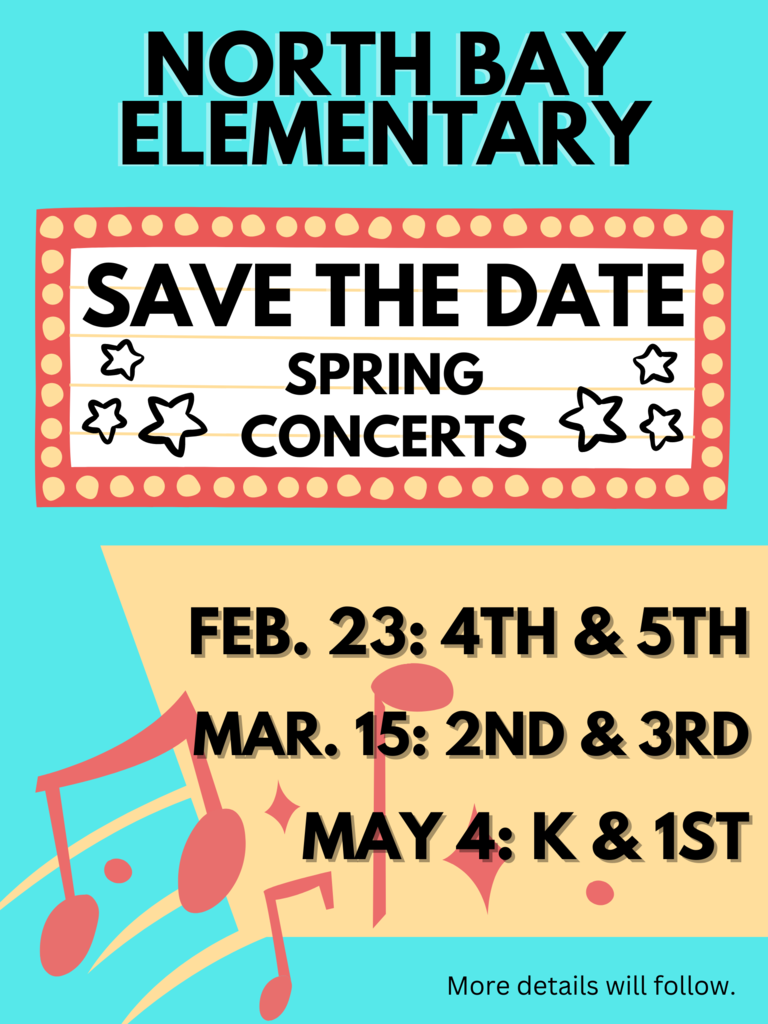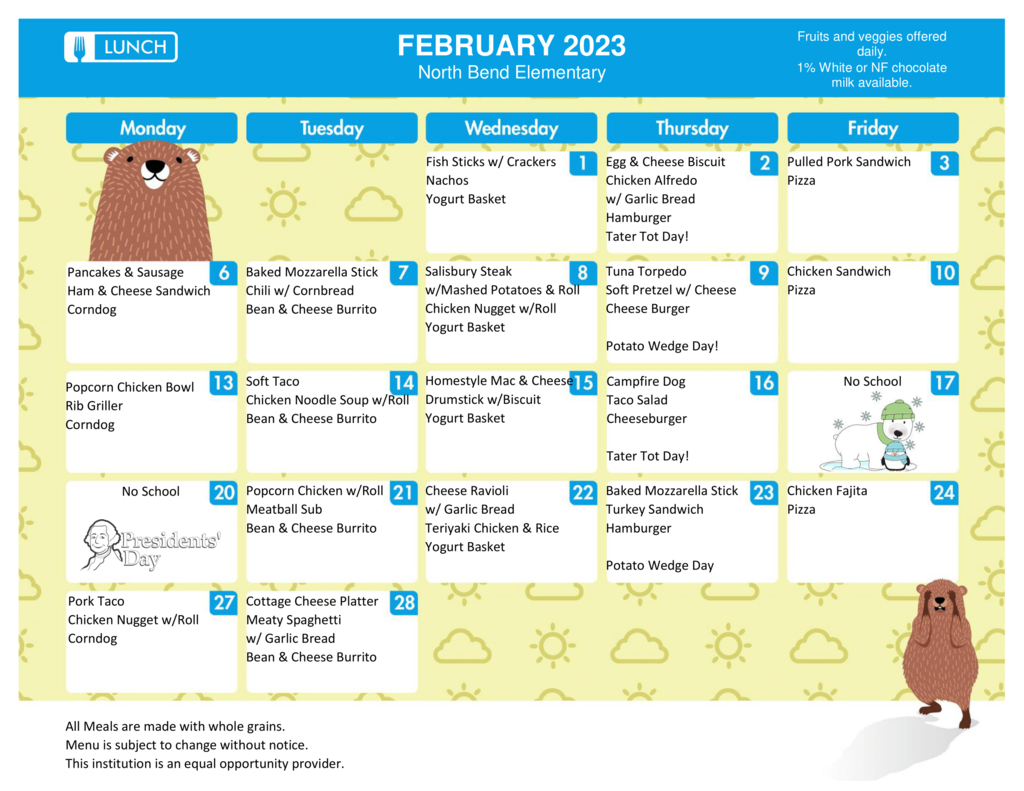 OHSU HERO Kids Registry: The Health Emergency Ready Oregon (HERO) Kids Registry is a new resource to help families prepare for medical emergencies. It is a voluntary, no-cost system that lets any Oregon family record critical health information about their child before an emergency. Registry information can be accessed quickly by EMS and hospital emergency departments at the moment they need it. You can visit their website 
www.herokidsregistry.org
 to learn more.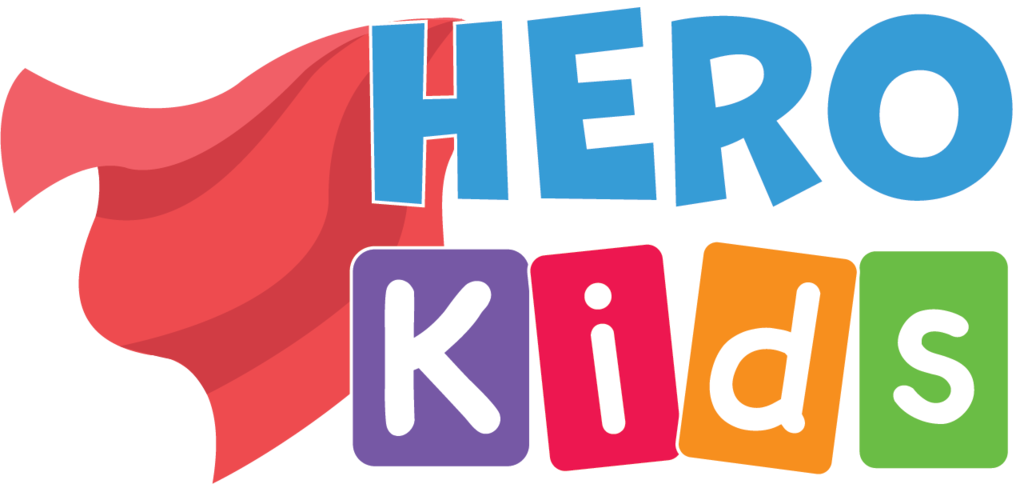 Join Coos Health & Wellness for the film Inside Out, January 21st at The Egyptian Theater in Coos Bay.  Admission is FREE, Free Popcorn/Water or juice for the kids and many prizes for enhancing family fun. Doors open at 9:15am, introduction to the film at 10:00am with the movie starting right after the introduction. The North Bend School District does not necessarily sponsor nor endorse this organization or its activities. The District assumes no liability for its contents or events arising out of this distribution.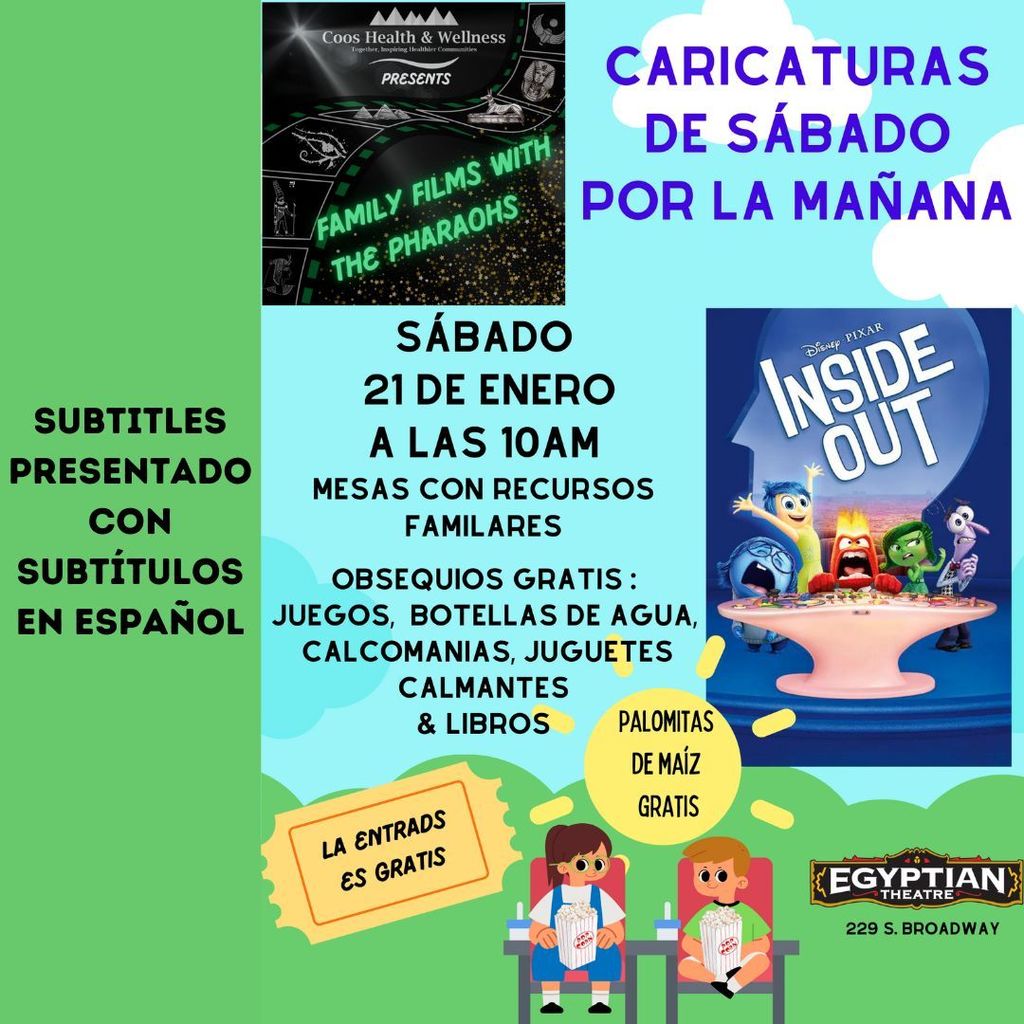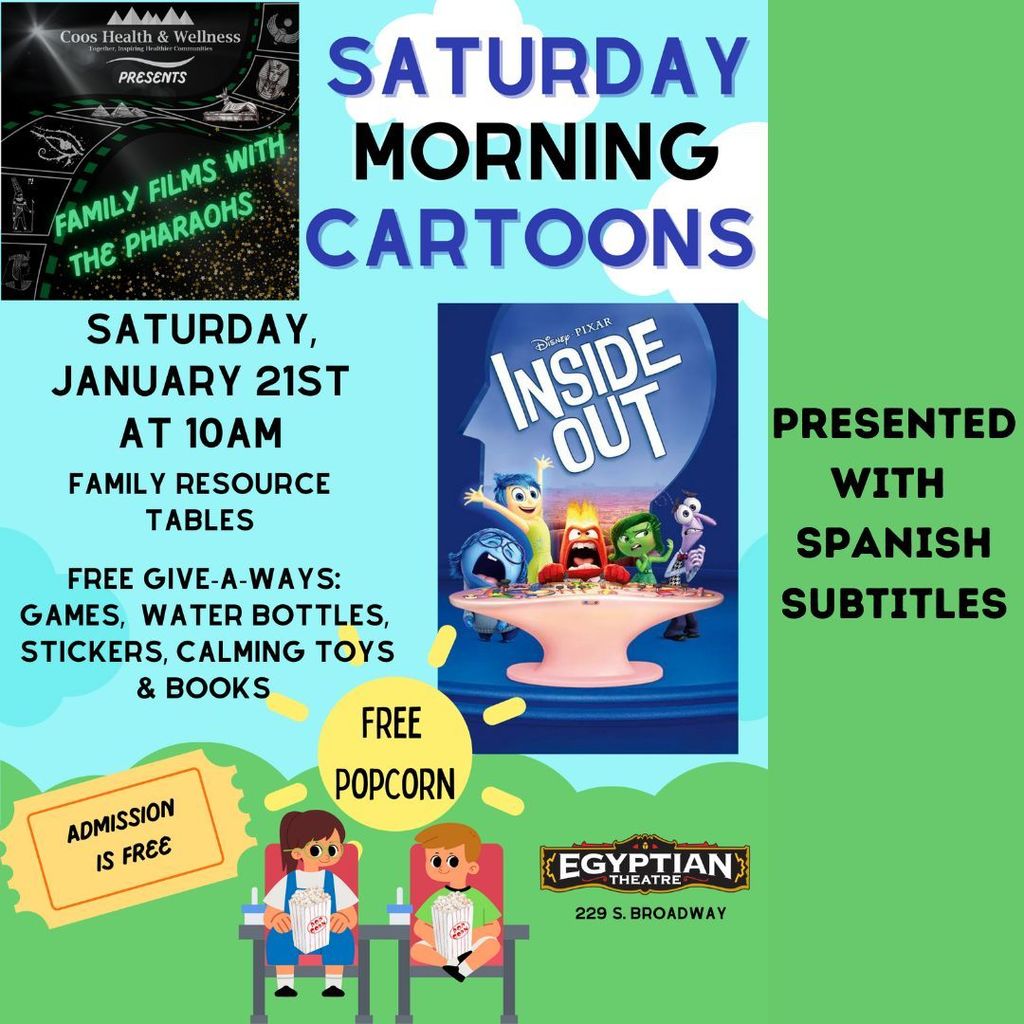 To thank the School Board Members for their time and dedication to the North Bend School District, students presented new books donated in their honor at the school board meeting on January 12, 2023.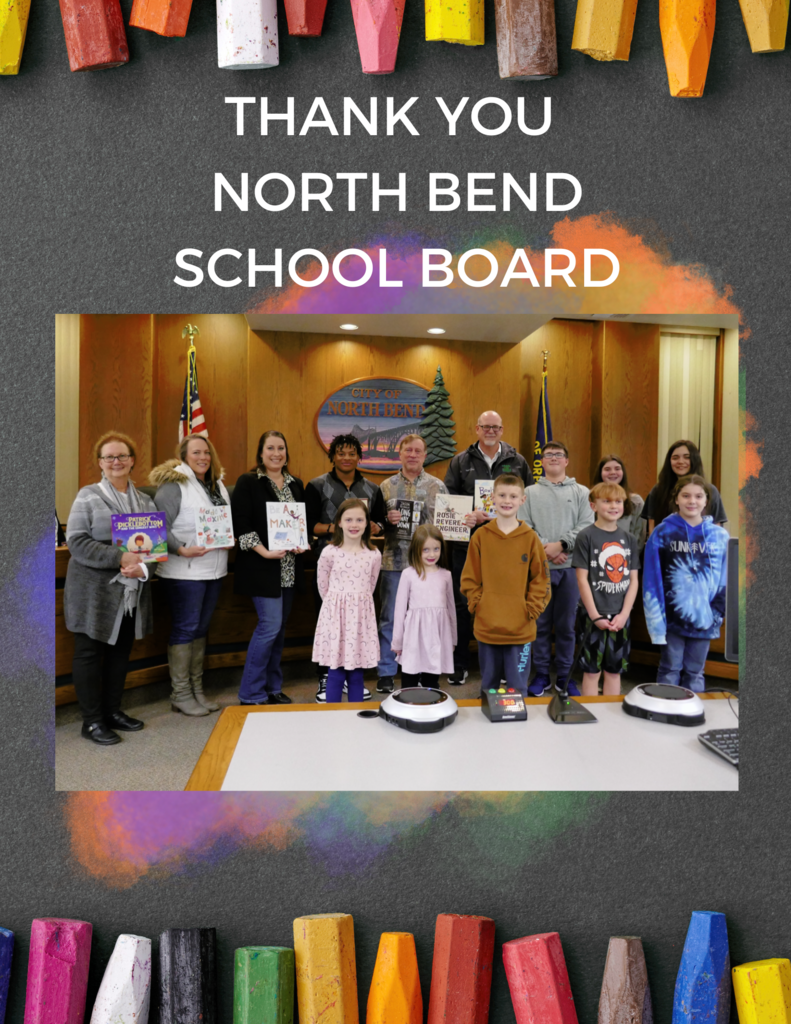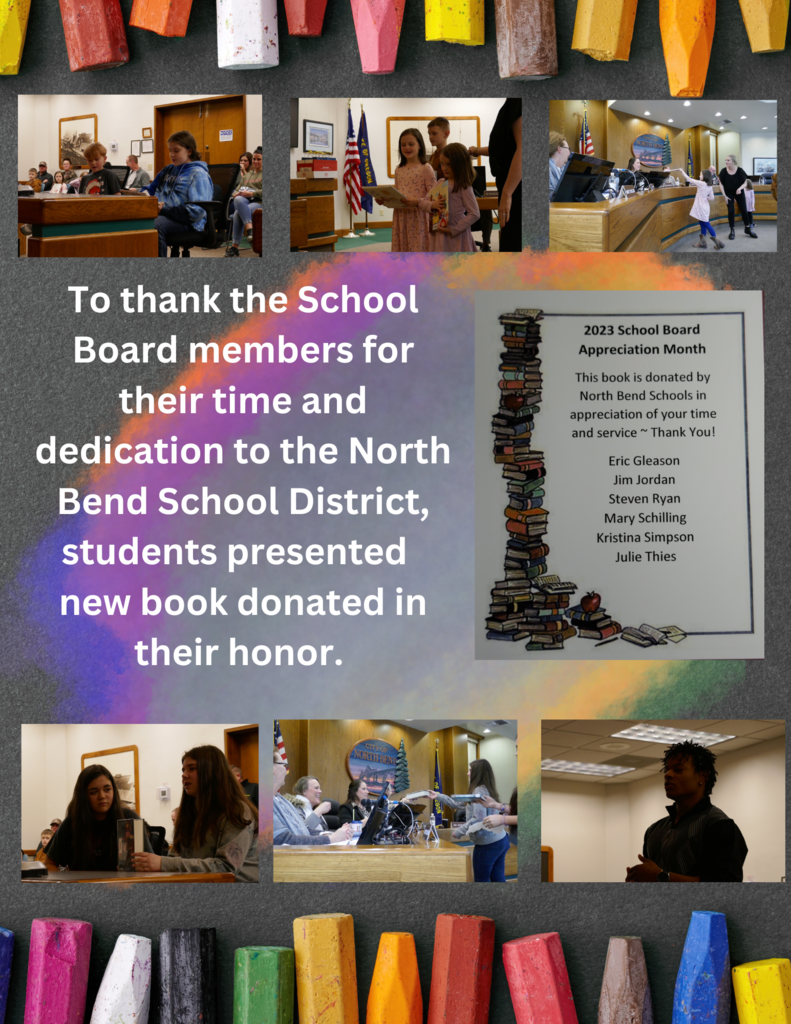 No School on Monday January 16, 2023 Martin Luther King Jr. Day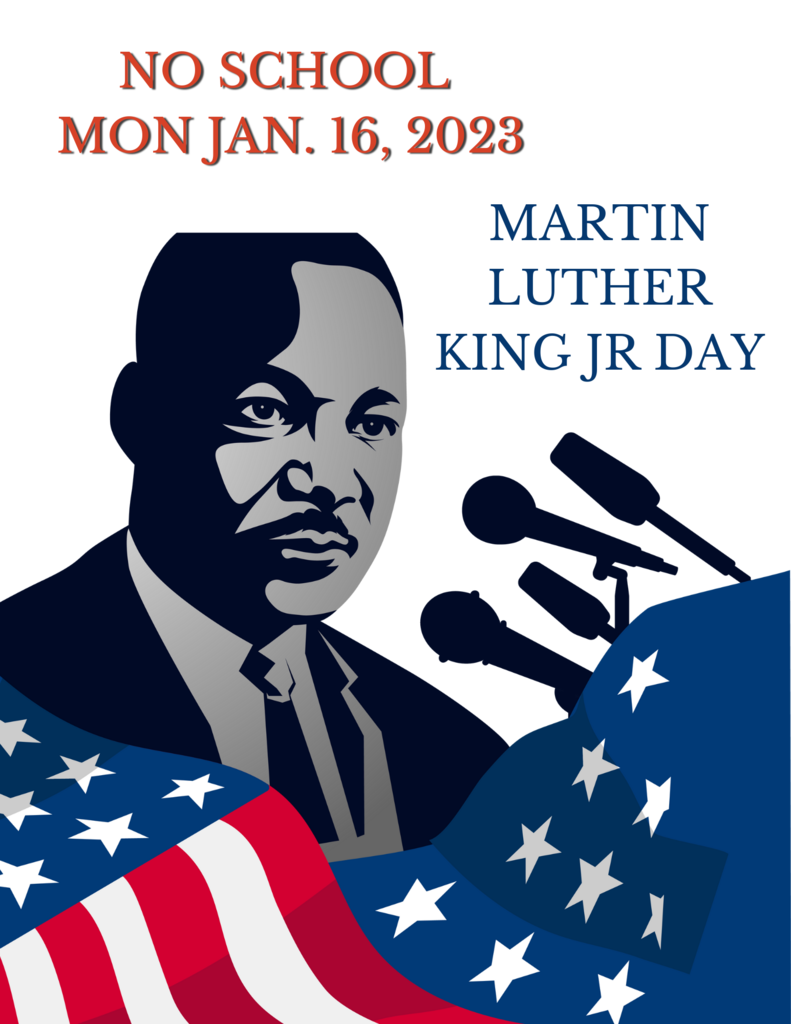 Today there was a report of a weapon on the high school campus. The identified student was located and immediately brought to the office. Law enforcement did an additional search of the school to ensure the safety of our students and staff; it was later determined there was not a weapon on the campus. Once law enforcement deemed it was safe, the decision was made to release the students. Law enforcement and administration went class to class to notify of the lockdown being lifted at 2:30. Buses will be running at their regular time along with after school activities. The safety and security of our students and staff is our highest priority. We know this type of situation can cause a lot of stress and anxiety, we are sorry for any additional stress this caused you or your family.

At this time, the individual classrooms are being notified that the lock down will be lifted at 2:30, and students will be dismissed for the day at that time. The busses will be running at their regular times.