Spring Break is here! No school March 27-31. Classes resume Monday April 3rd, have a great spring break!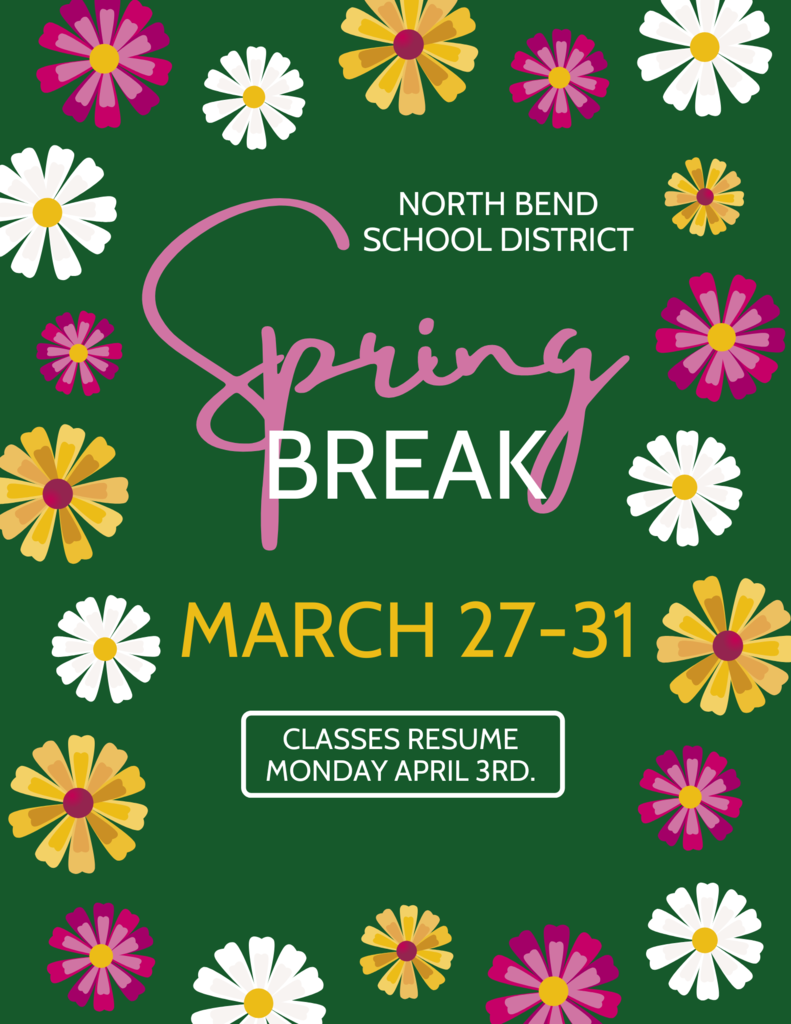 Our Book Blast shipment was taller than most of our students! Thank you for participating and putting so many books in the hands of our students! You'll start seeing books come home today.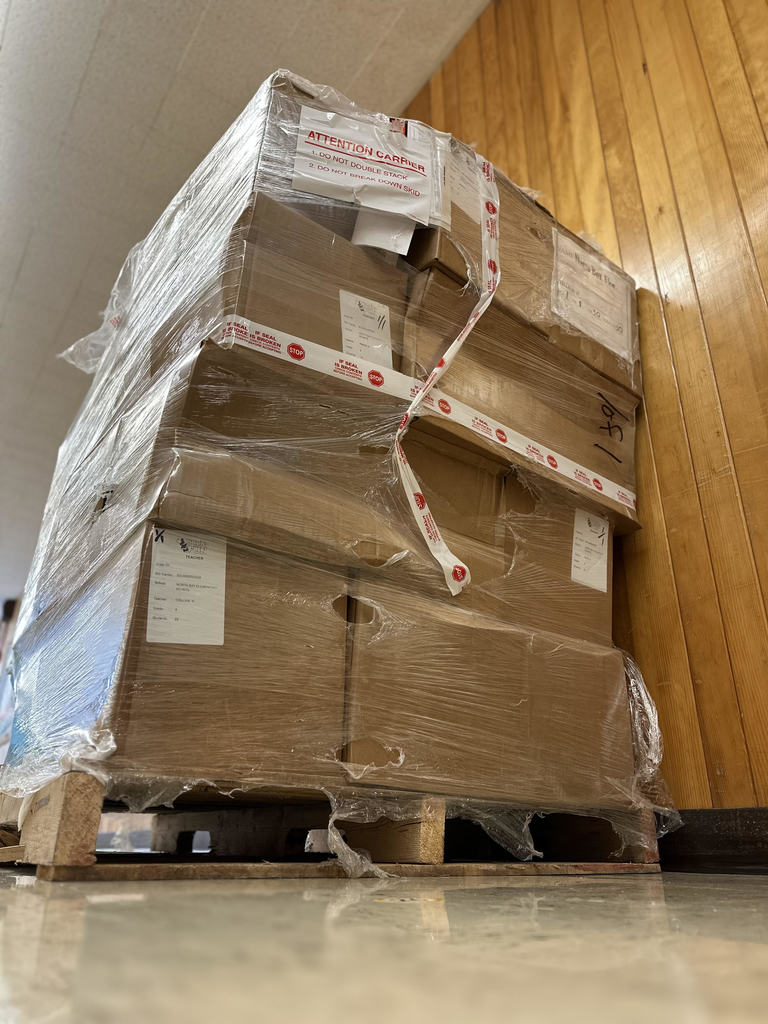 Don't forget! Our 4th and 5th grade students are performing tonight. See you there!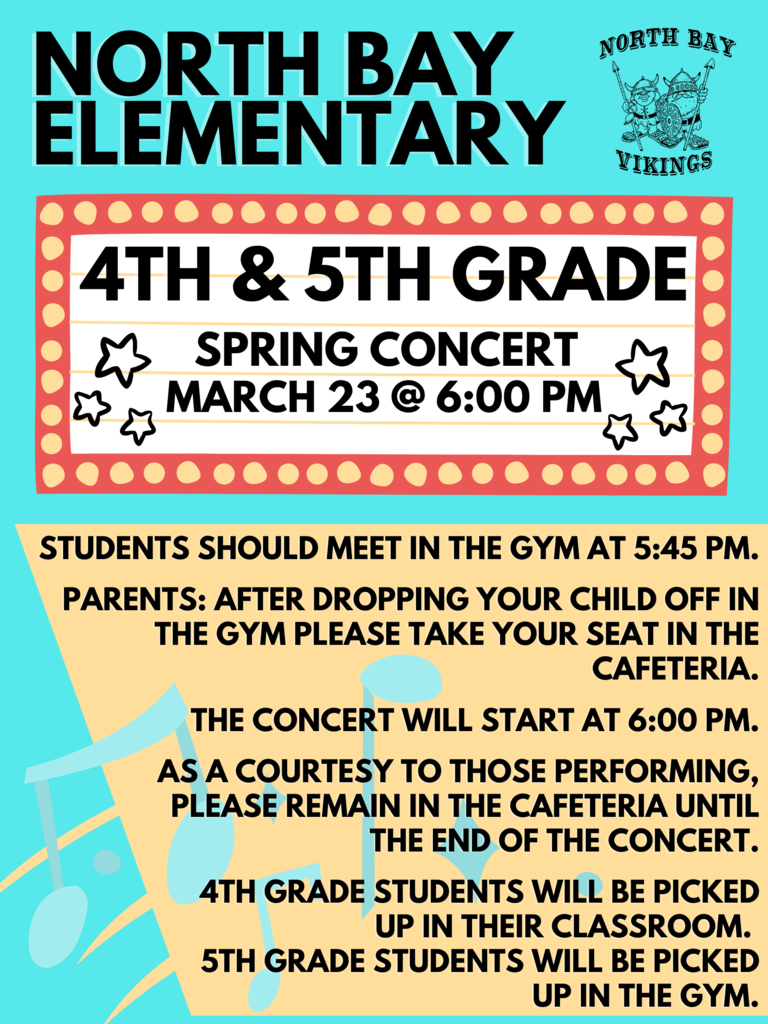 Please bear with us as we make changes to our webpage. We promise it will be worth the wait!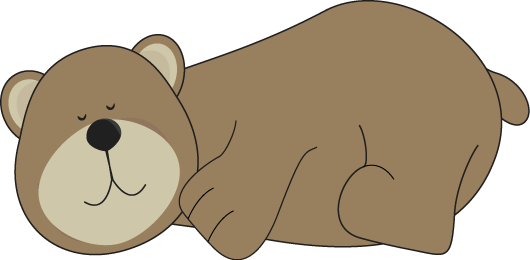 April 3rd, Coquille Valley Elementary is hosting auditions for the Little Mermaid. Click here for details:
https://5il.co/1r5p8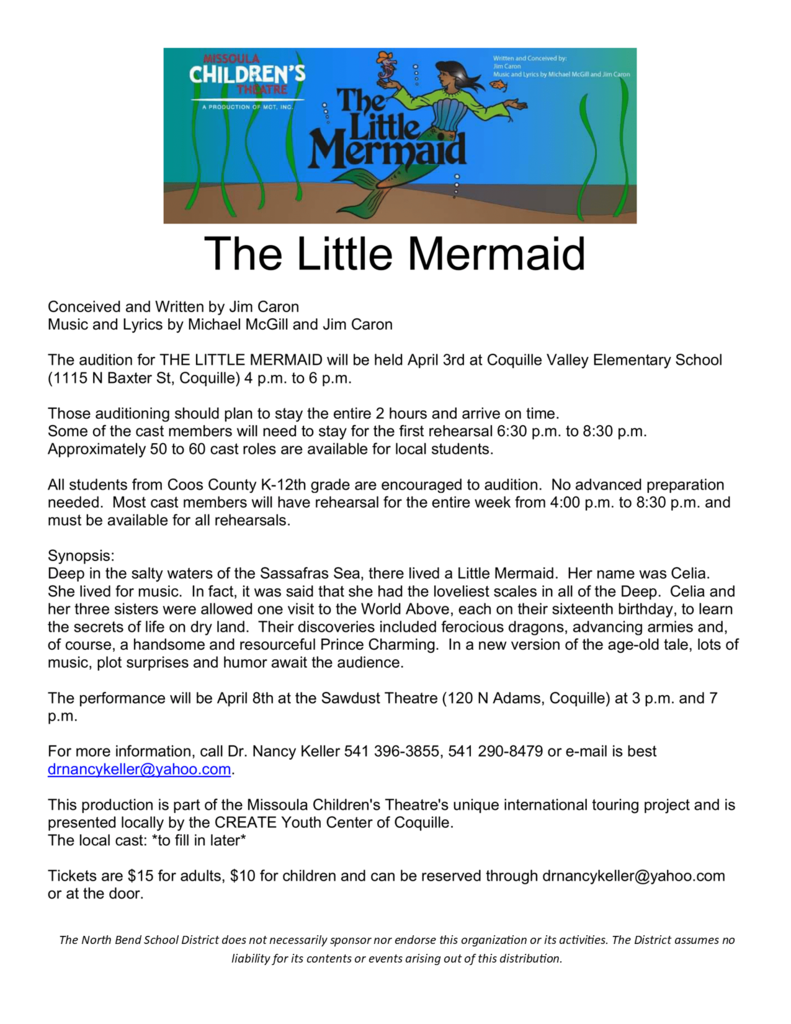 Families requested easy to read student calendars; here are student calendars for the remainder of the 2022-2023 school year. These calendars are also available on the school website.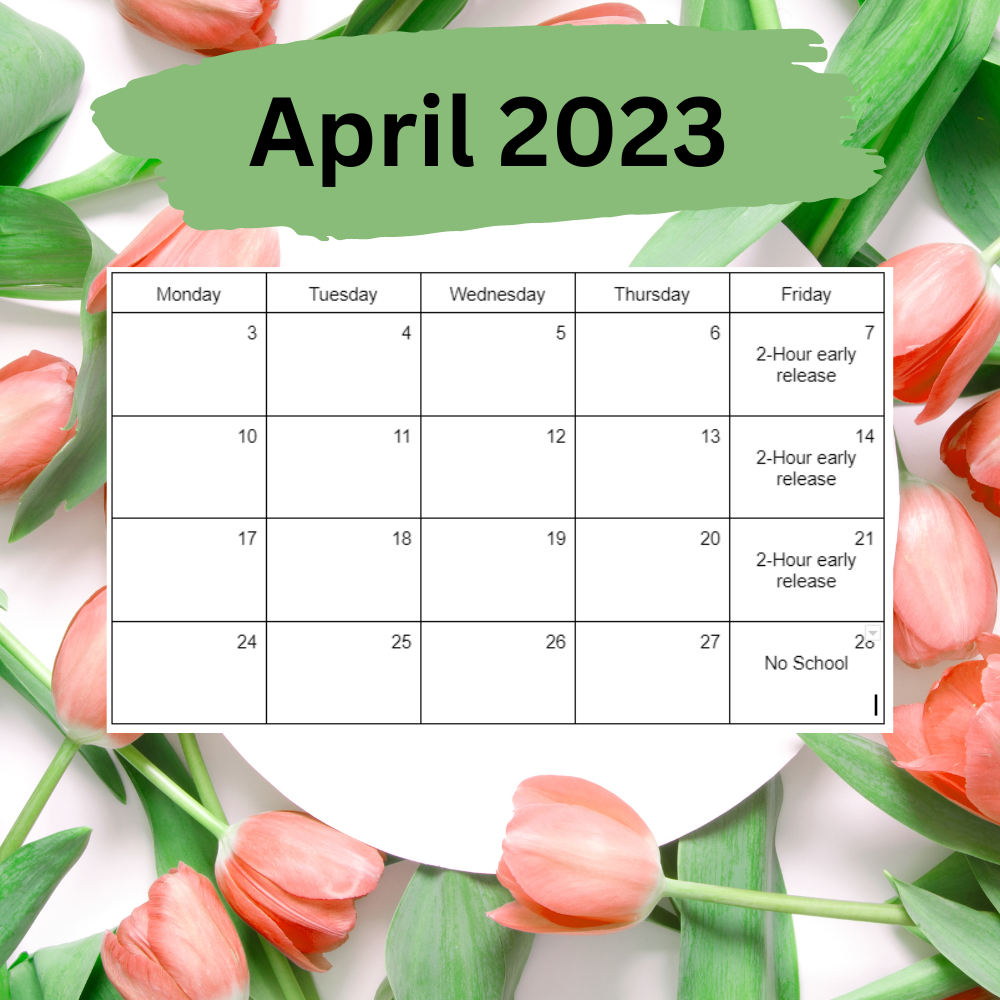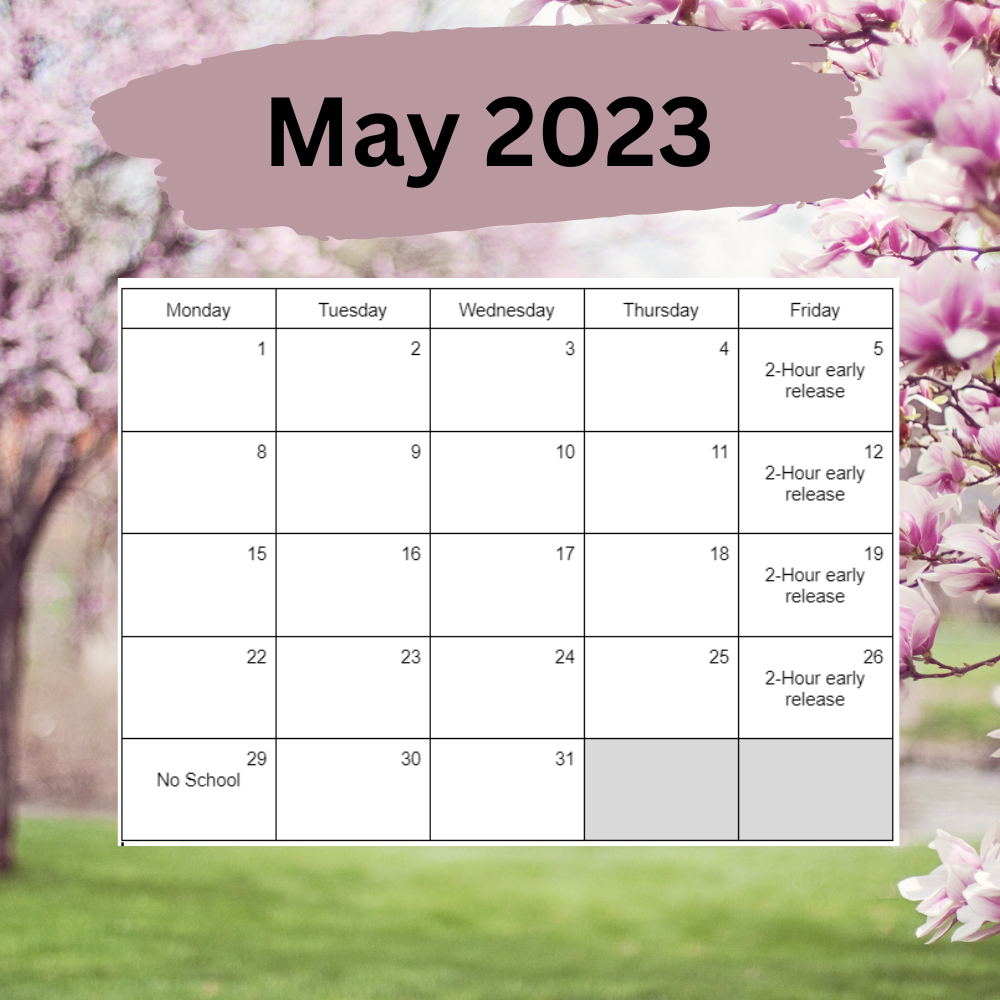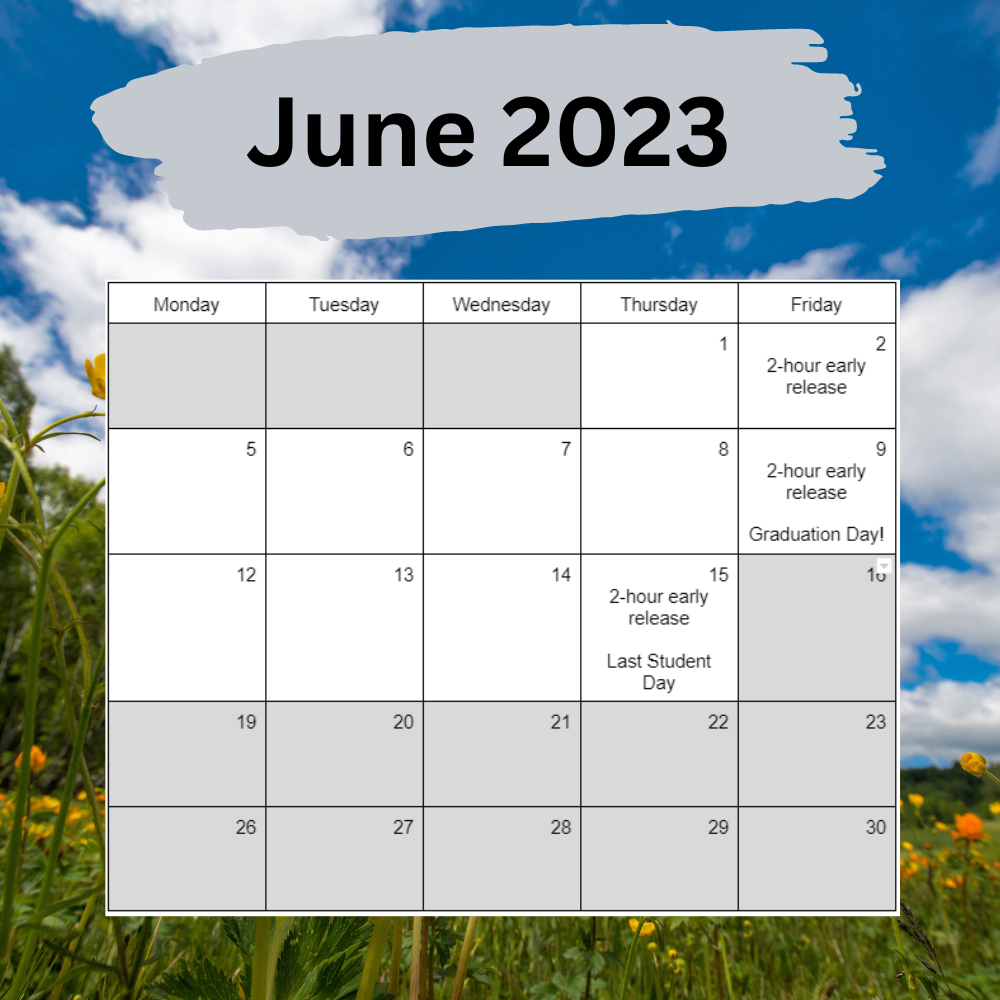 Save the Date! Parents/Guardians of students with IEP'S or 504's; there will be parent meetings on April 11 and 18th at the Hall of Champions. April 11th will have a secondary focus and April 18th will have an elementary focus. See attached flyer for details.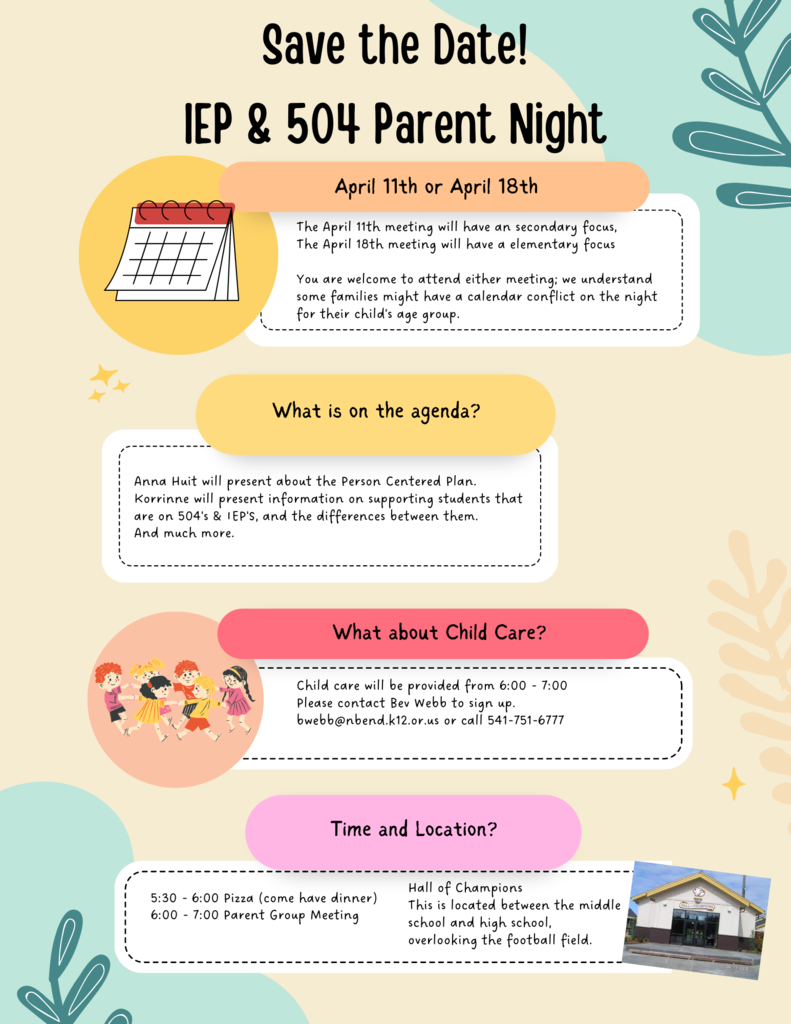 Save the Date! Parents/Guardians of students with IEP'S or 504's; there will be parent meetings on April 11 and 18th at the Hall of Champions. Please see the attached flyer for additional details.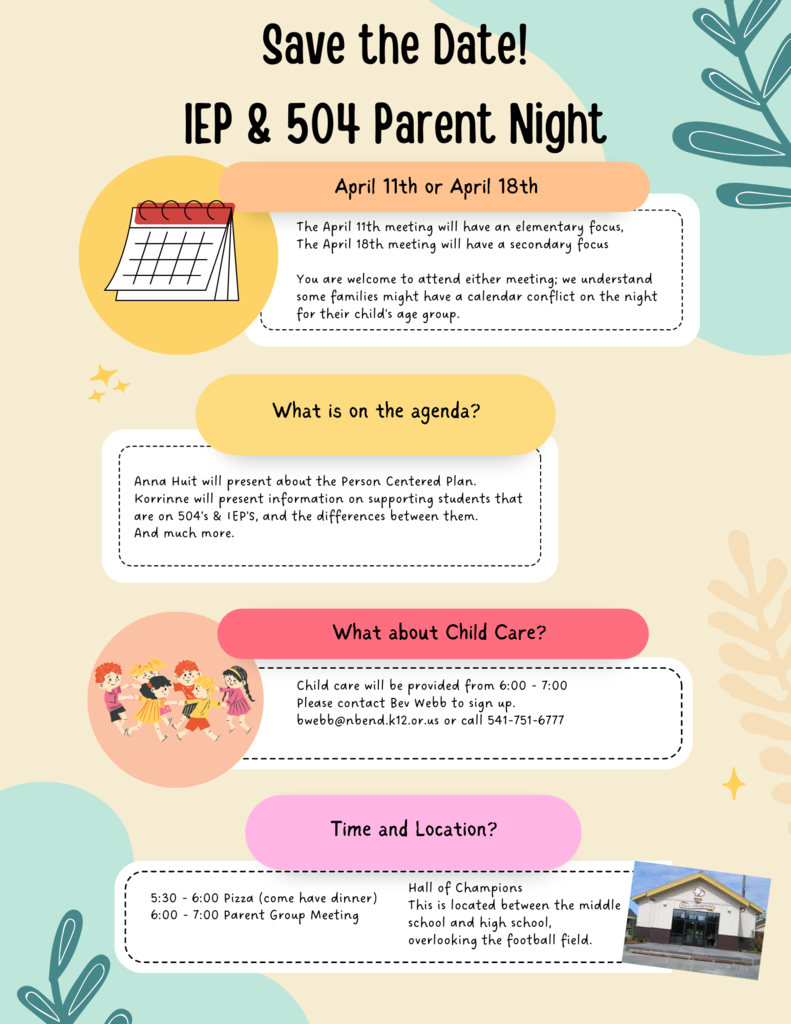 The Boys and Girls Club is now accepting registrations for Track and Field. Click here for info:
https://5il.co/1qvl7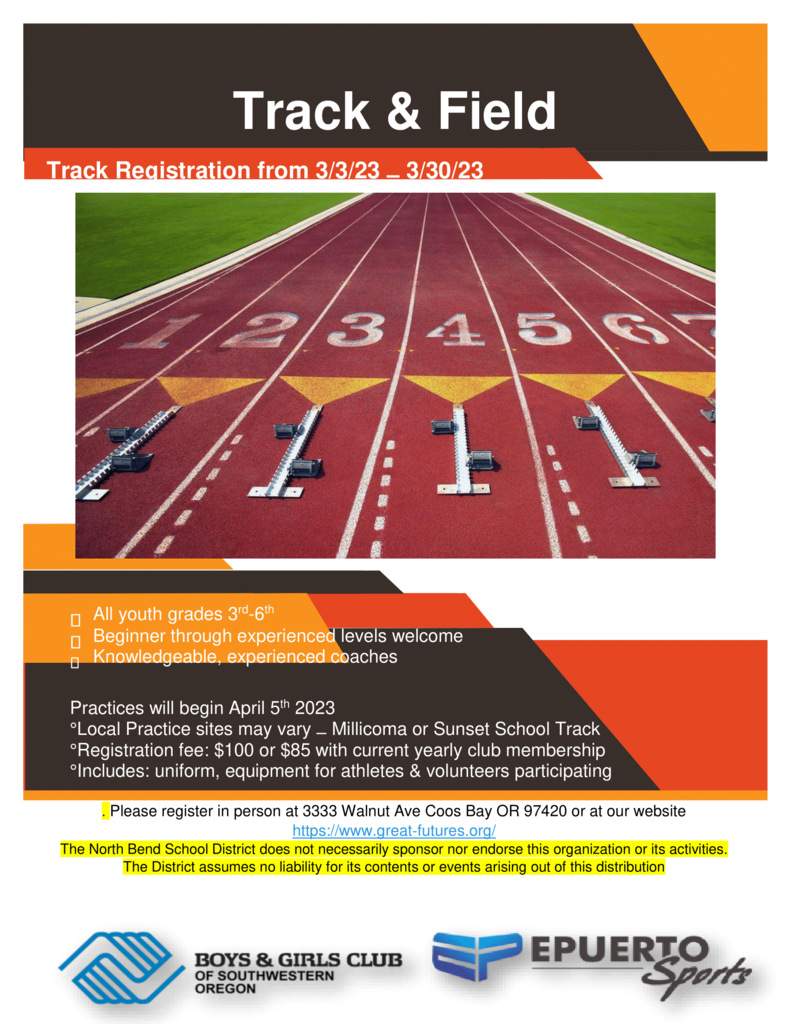 North Bay welcomed Ranger Julia from the Siuslaw Forest to teach students about the botanical war happening at the Oregon Dunes...invasive species and what we can do to help win the battle. #Vikings #FutureRangers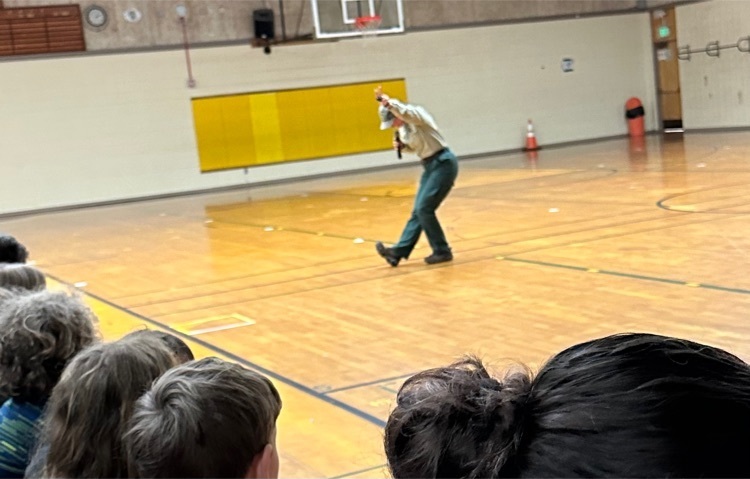 A flyer with more information regarding the Service learning day on March 17th is being sent home today (3/7). At the bottom of the flyer is a form to fill out if you'd like to participate. We are looking forward to the event!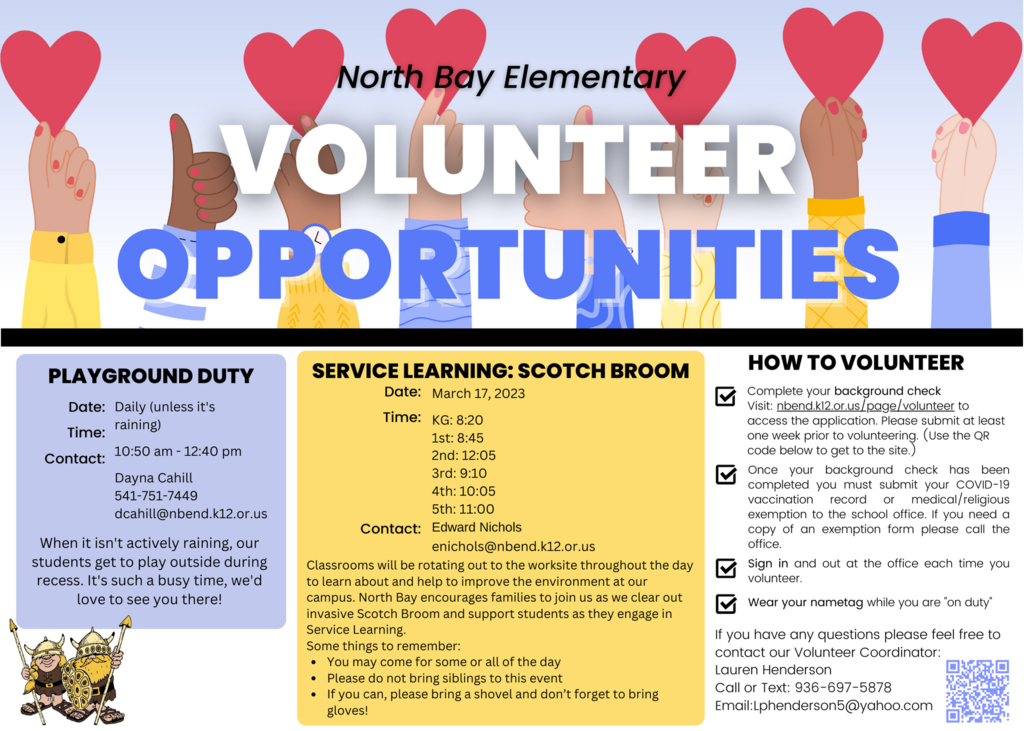 We celebrate our classified staff and give recognition to the wonderful work they do for the students, fellow staff members and patrons of our district. The work they do and skills they bring to the North bend School District is immeasurable.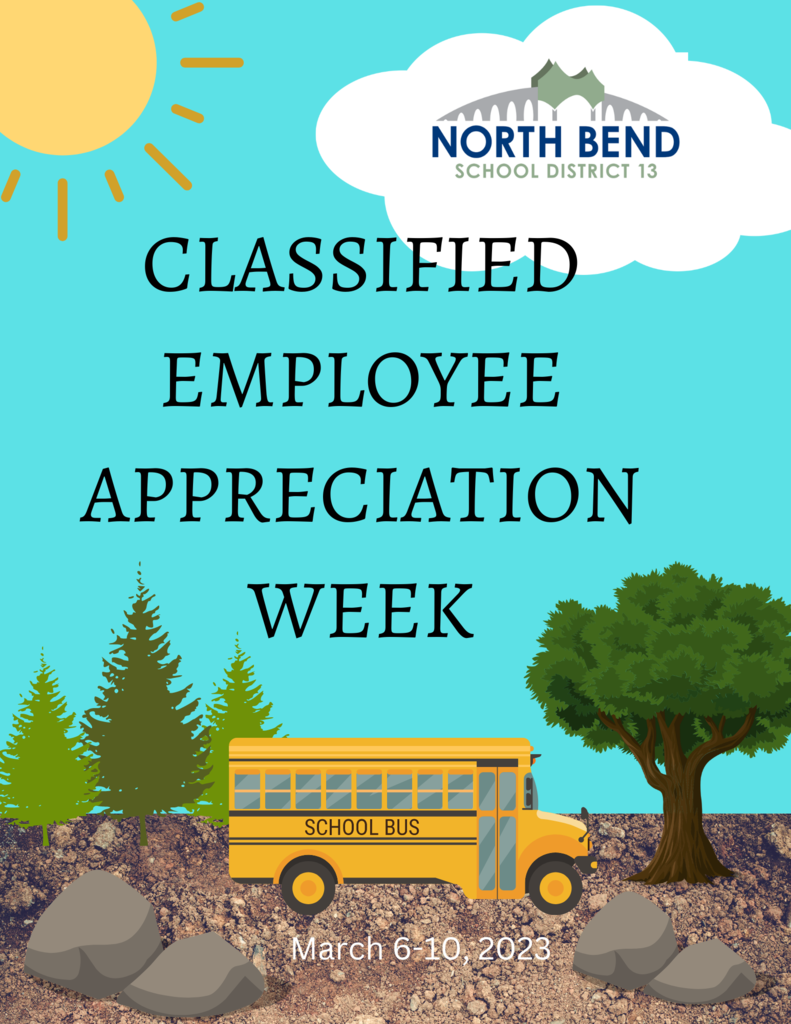 We are so excited about these upcoming concerts! 2nd and 3rd grade concerts are up first on Wednesday, March 15th. Our 4th & 5th grade concert has been rescheduled for March 23rd. And Kinder and 1st graders will perform on May 4th. All the details are included in these photos, or at these links: KG/1st:
https://5il.co/1q5nr
2nd/3rd:
https://5il.co/1q5nu
4th/5th:
https://5il.co/1q5nv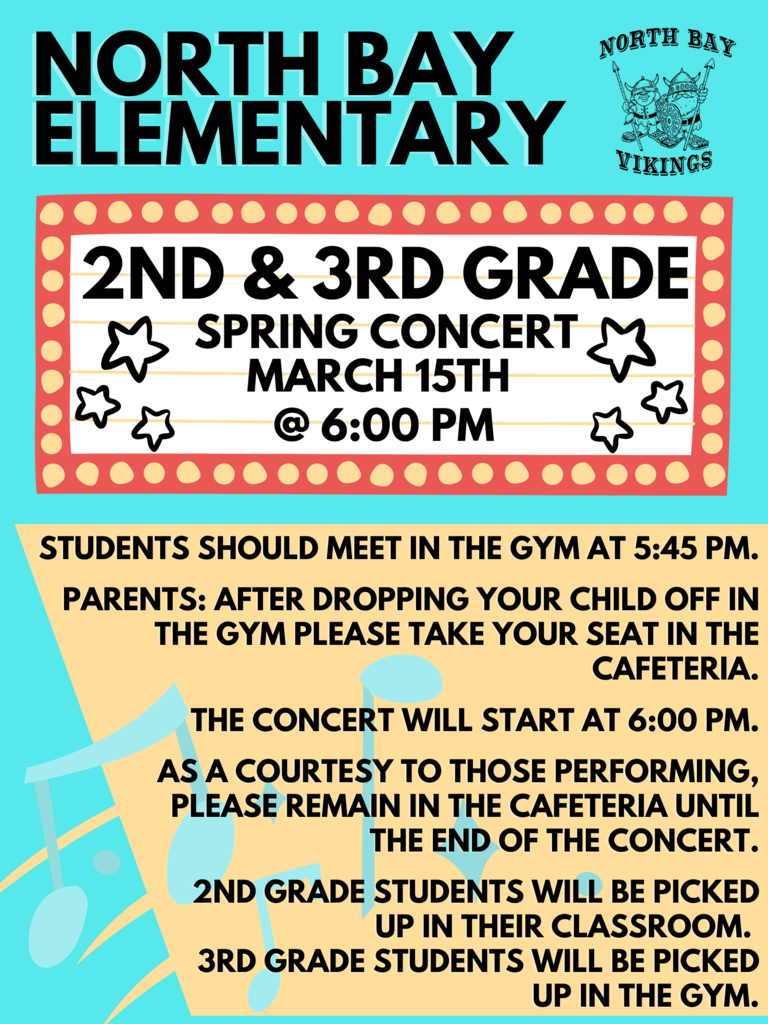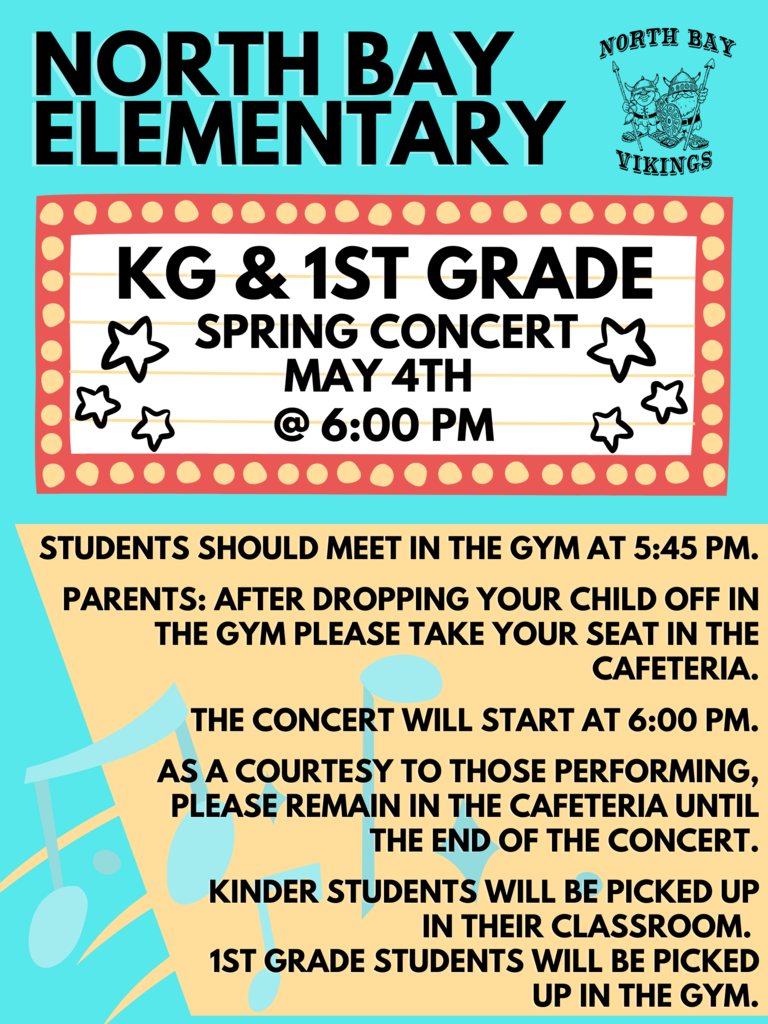 Due to snowy roads, all North Bend School will be on a 2-hour late start, Tuesday Feb 28th. AM buses will use the snow routes, 2-hours later than normal. You will find more information regarding the snow routes on the district website; click on Resources, then Family Resources, then the Registration/Calendar/Bussing tab.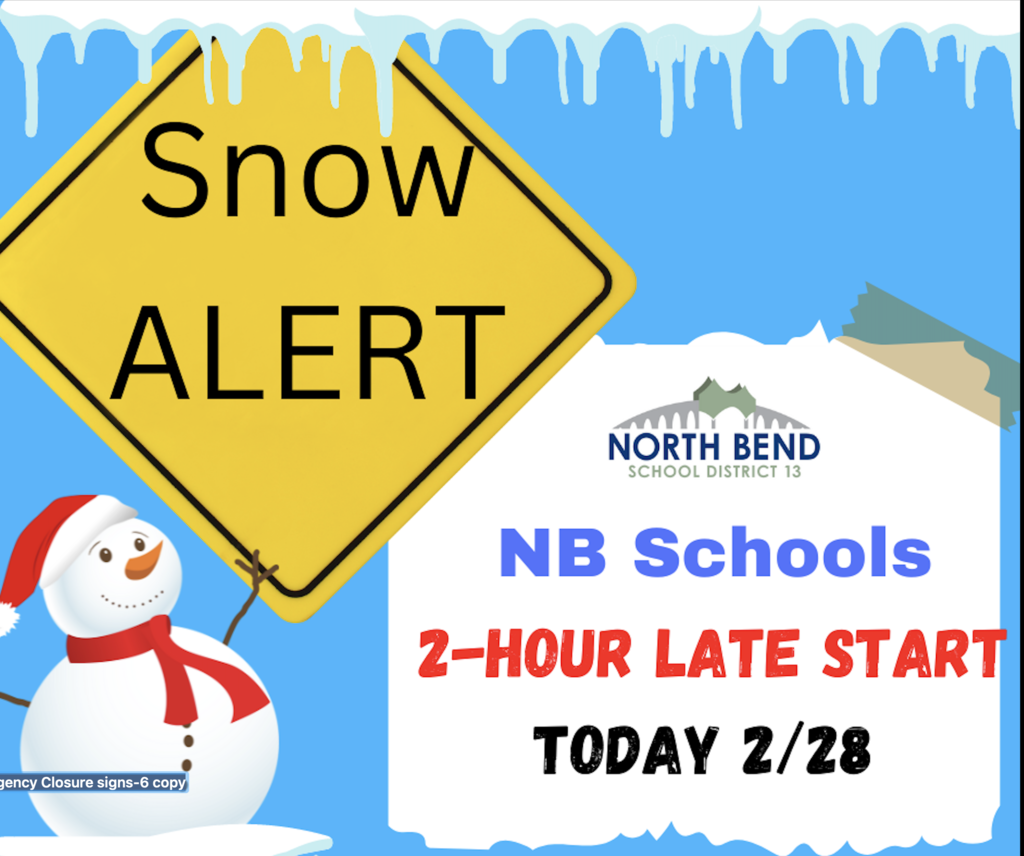 Due to anticipated icy road conditions, all North Bend schools are closed Friday February 24th. All evening activities are also canceled.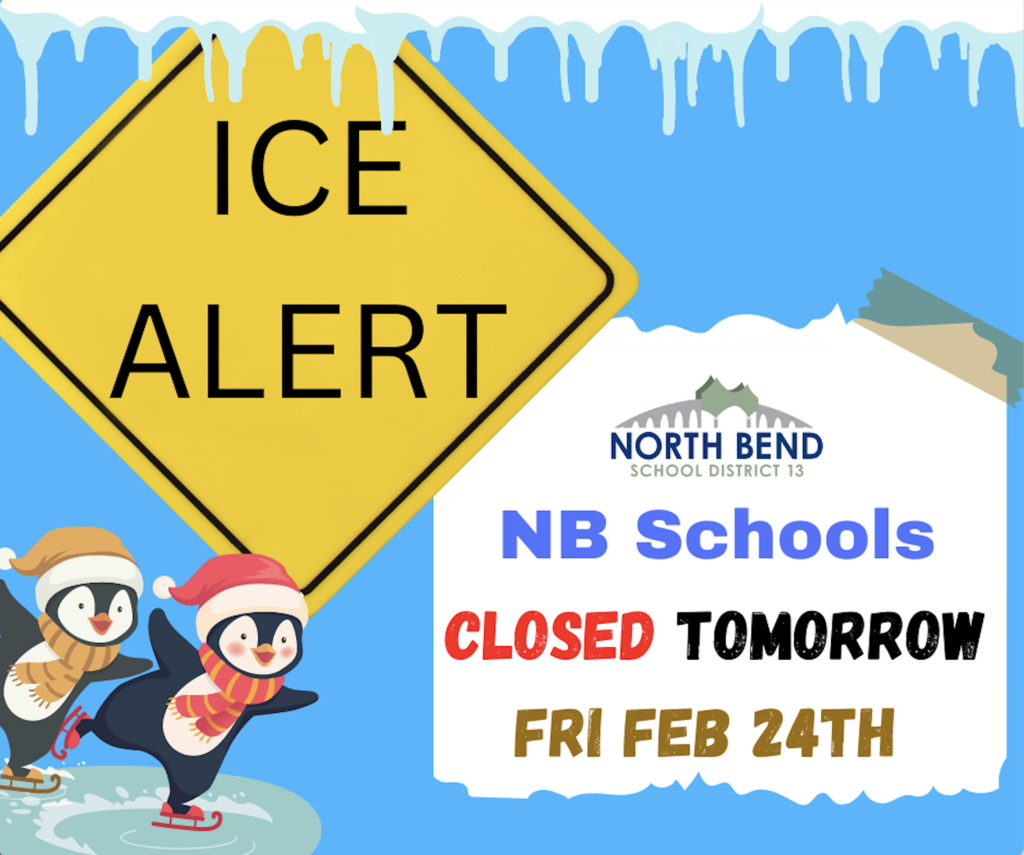 On Thursday March 2, ALL North Bend Schools will be dismissed 3-hours early. This is a calendar change for North Bay & Hillcrest. Lunch will be served prior to students being dismissed for the day.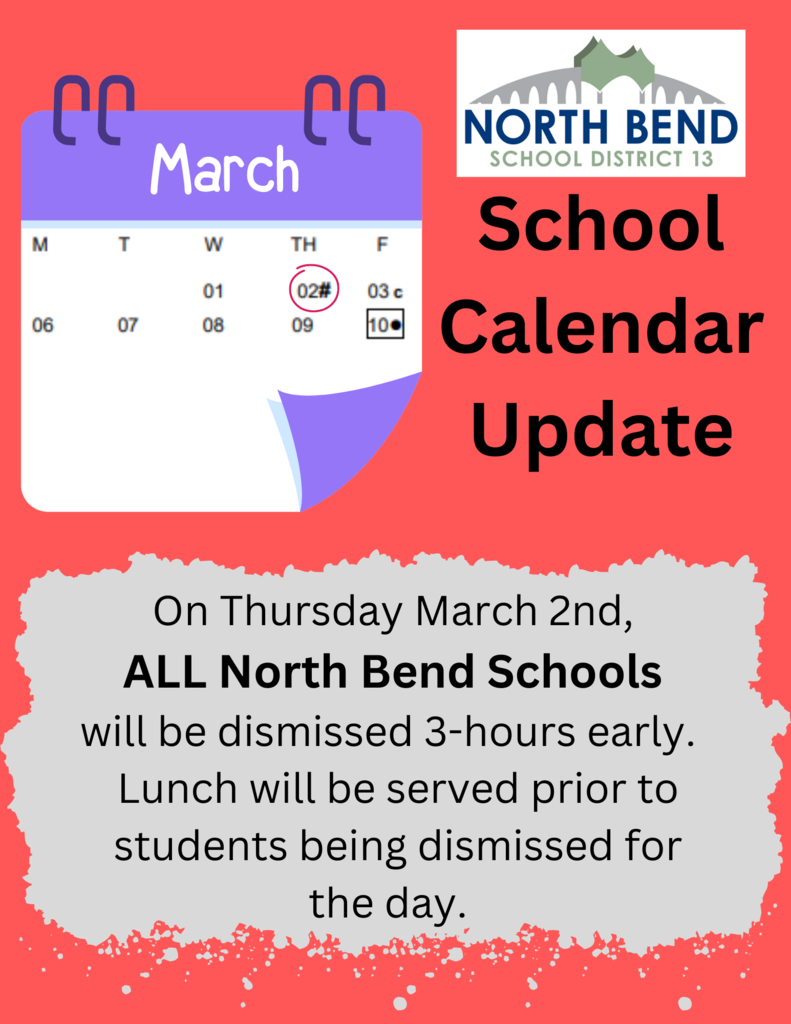 Due to the winter weather conditions, North Bend Schools are CLOSED TODAY, February 23rd. All after school and evening activities are also canceled.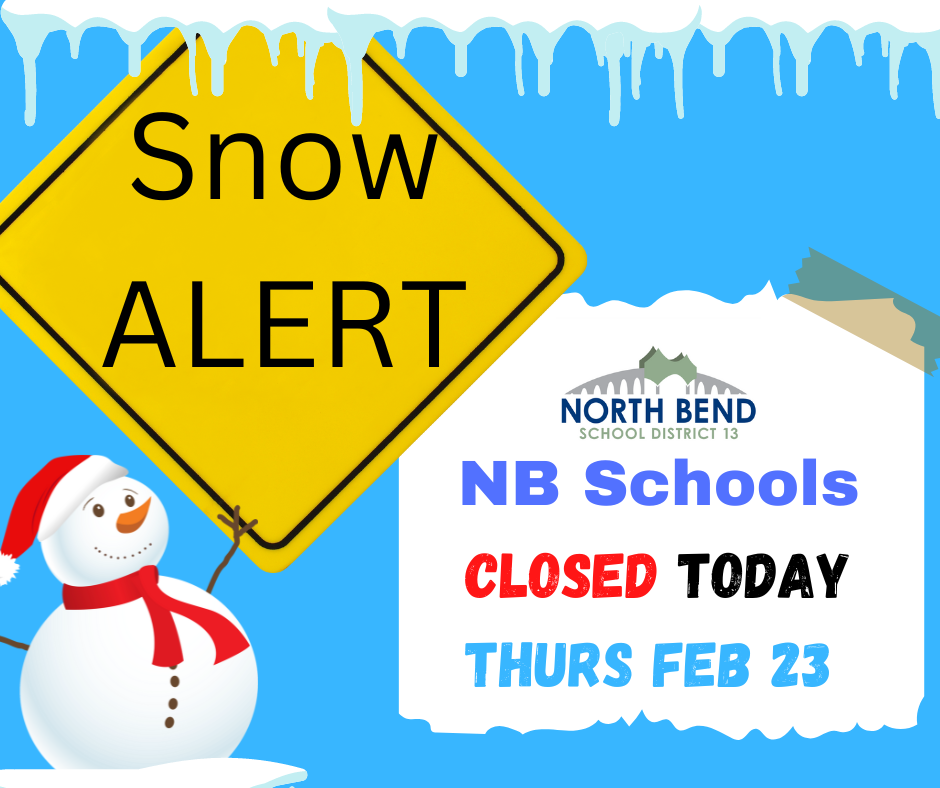 Coastal Jumpers will be in the area during Spring Break. See photo for details. The North Bend School District does not necessarily sponsor nor endorse this organization or its activities. The District assumes no liability for its contents or events arising out of this distribution.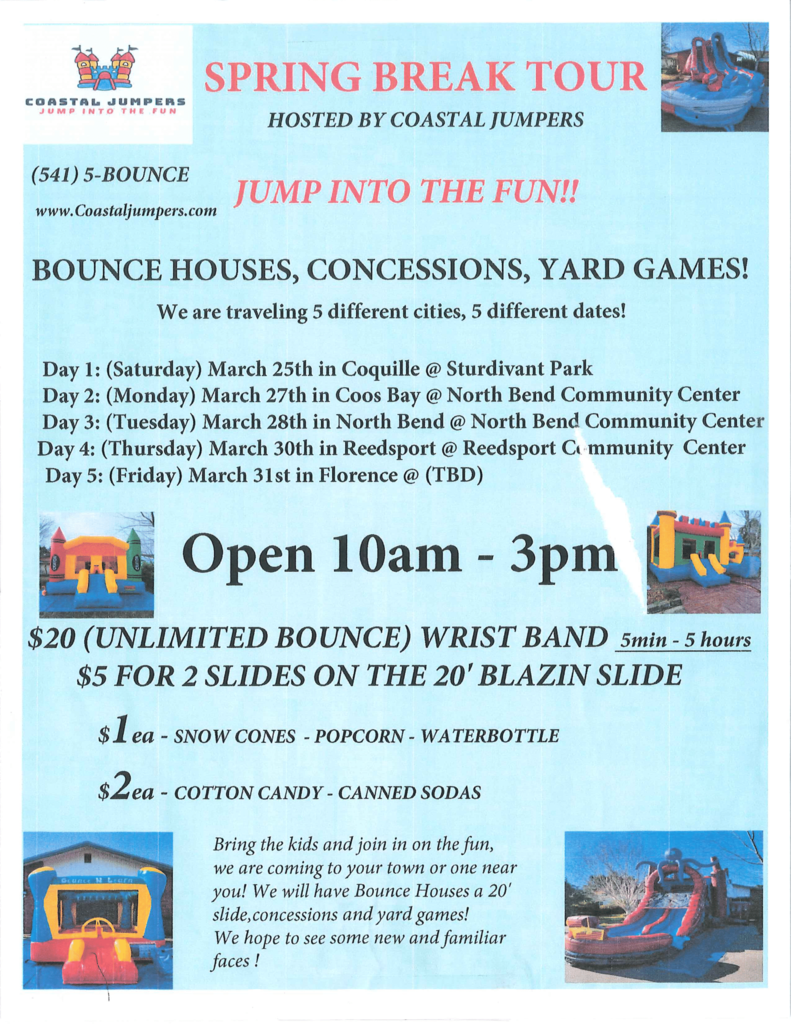 With the impending snowfall, this is a good time to remind everyone how delays and closures are announced. Please read the attached announcement.